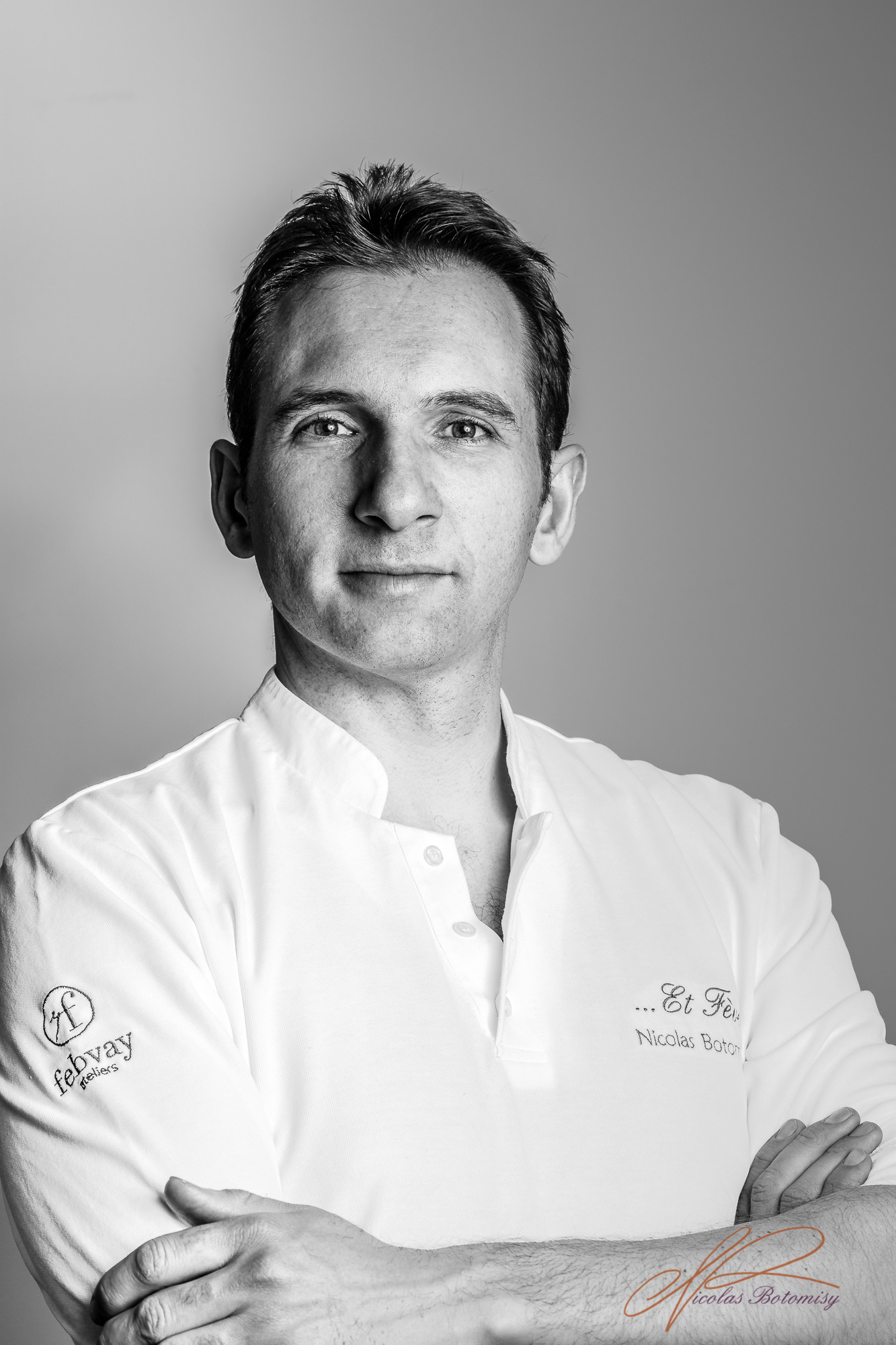 I 
s

t

art

ed my career i

n the south of France at the 2 michelin starred restaurant Relais de la Poste with Chef Jean Cousseau where I developed my attention to details and knowledge of taste.
Then I went to the UK at the Waterside Inn (3 stars) with Chef Michel Roux where I extended my skills on plate presentation, and texture. I then moved to Paris where I worked for 2 and 3 Michelin starred restaurants such as Carré des feuillants  with Chef Alain Dutournier and the Four Seasons Hotel George V with Chef Fabrice Lecleir where I spent 7 years in the world of luxury palace. 
It was in 2012 that I started working for Valrhona as a Pastry Chef at L'Ecole Valrhona Tokyo, Japan where I deepened my passion for fine pastries and sense of creativity. Then in 2016 I moved to the US as the new L 'École Valrhona Pastry Chef - Eastern USA.
 Working for Valrhona allowed me to meet  amazing people around the world in Asia, Oceania, Europe and in North America. I feel lucky to have worked with such great professional people at l'Ecole Valrhona; I learnt a lot, I defined my style better (I am still working on it... and it will never end!) and I brought what I learnt from my previous experiences.
In 2018, a new chapter and challenge... Opening a pastry and chocolate shop in Tokyo with friends and partners. A wish I always had for many years... While staying and living in the USA, I will visit Tokyo often, meanwhile I  teach classes or attend events as a consultant in USA and worldwide.
J
'ai commencé ma carrière dans le sud de la France au restaurant 2 étoiles michlein "Le Relais de la Poste" avec le Chef Jean Cousteau où j'ai développé mon attention pour les details et la connaissance du goût.
 Ensuite j'ai été en grande Bretagne au Waterside Inn (3 étoiles) avec le Chef Michel Roux où j'ai enrichi mes connaissances sur la presentation des assiettes et les textures. J'ai ensuite déménagé
 à Paris au Carré des Feuillants avec le Chef Alain Dutournier et au Four Seasons Hotel George V avec le Chef Fabrice Lecleir où je suis resté 7 ans dans le monde luxueux des palaces. 
C'est en 2012 que j'ai commencé à travailler pour Valrhona en tant que Chef pâtissier à L'Ecole Valrhona Tokyo, au Japon, où j'ai approfondi ma passion pour la patisserie fine et mon sens créatif. En 2016j'ai déménagé aux USA en tant que nouveau chef pâtissier à L 'École Valrhona Brooklyn, USA. Travailler pour Valrhona m'a permis de rencontrer des gens extraordinaires autour du monde en Asie, Océanie, Europe et en Amérique du Nord. Je me sens chanceux d'avoir travailler avec de grands professionnels à l'Ecole Valrhona, J'ai appris beaucoup, J'ai mieux défini mon style (je travaille toujours dessus...et cela ne s'arrêtera jamais!) et j'ai amené ce que j'ai appris de mes expériences passées.
En 2018, un nouveau chapitre et défi...Ouvrir une boutique de pâtisserie et de chocolaterie à Tokyo avec des amis et partenaires. Un souhait que j'ai depuis des années... Alors que je reste vivre au USA, je vais aller à Tokyo souvent, entre temps je dirigerait des classes ou je prendrai part à des événements en tant que consultant aux USA et dans le monde entier.