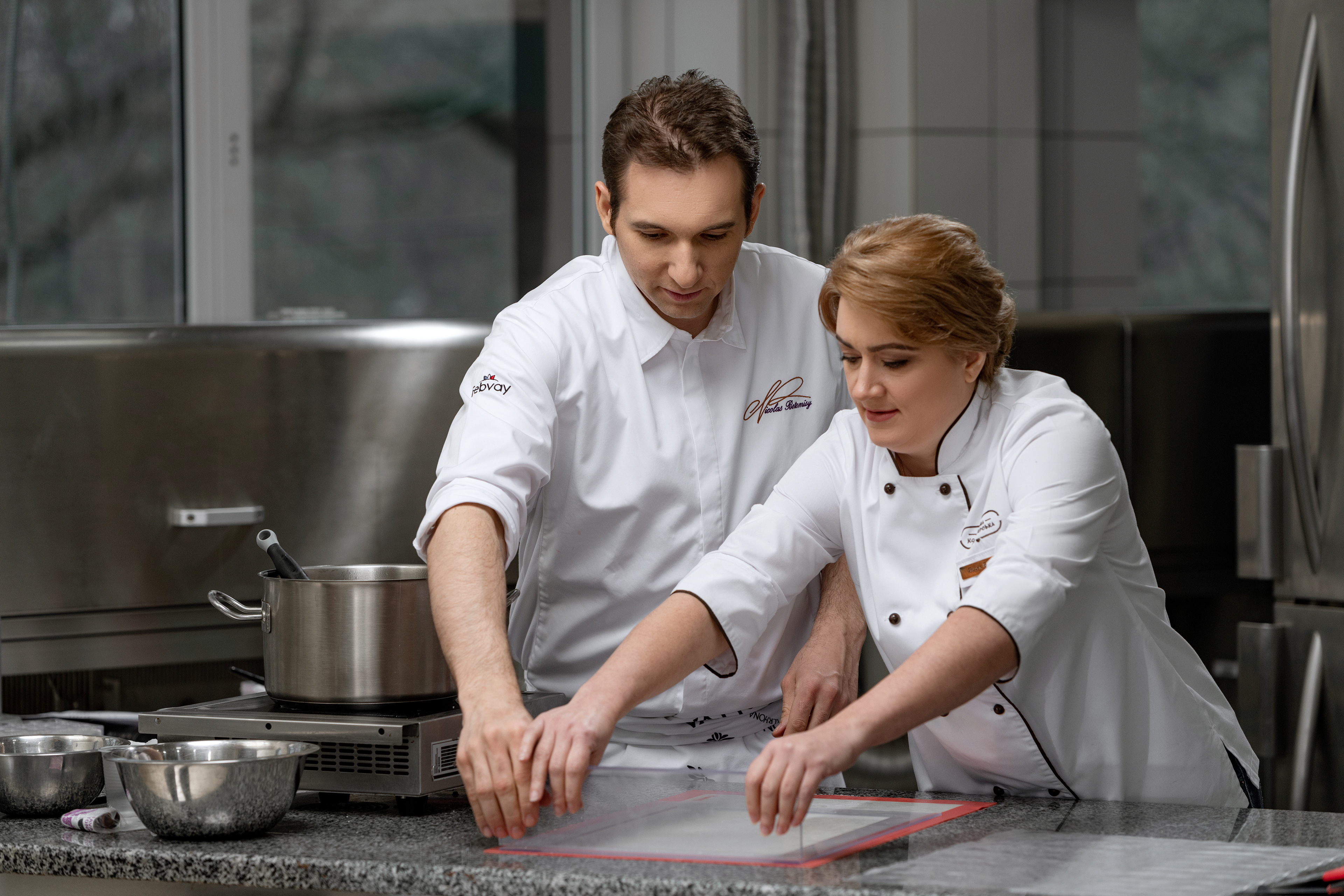 I can help you achieve consistent results to your specifications. I have expert skill in developing products based on desired results. Development of products can be for artisan, pastry chefs, chocolatiers, restaurant...
Efficient employees can result in lower labor costs and increased productivity. Training employees is often the

bigest challeng

e of the industry, yet is one of the most important areas of investment. A wide range of approaches are available based on the needs of the company.
You want to change the menu of your establishment, or give a new direction or have ideas but struggles

with the dir

ection to take. I can develop the menu to fit your needs 
and
 your criteria. 
Savory, desserts and beverage menu.
F
ORMU

LA AND PROCE

SS TROUBLESHOOTING
You have a recipe that customers love but it needs improvement. I can develop the recipe and process to provide consistent results.
E
DUCATIONAL PROGRAM DEVELOPMENT
With more than 8 years of teaching experience in pastry and chocolate, I have developed many types of programs and classes for both the enthusiast and professionals. Services include the creation of original lecture materials, lesson plans, schedules and recipes

. 
C
ONCEPT AND BUSINESS DEVELOPMENT
Interested in starting a bakery, pastry shop or a chocolate shop? The focus and goals of the business will dictate location, layout and design, equipment selection, the menu and training. 
G
ASTRONOMIC EVENTS AND DEMONSTRATION
You can contact me for any gastronomic events or demonstrations to showcase your brand and or to promote a product or a specific event where I will be happy to bring my expertise and connections to it.
I can help you to find the right equipment at the right price! I have developed my relations with manufacturers and brands and will be happy to help and make your purchase easier.
I can help you to make the products which will be shoot by a professional photographer. I have experienced many sessions with professional photographers and understand how to deal in order to have products looking real and appealing. Or I can make the products and shoot them too.
As you can see in the "creation" side of the website, I wear double hats as I take my own pictures, I have professional equipments, either in term of camera, lenses and lighting (the most important part of photography), and I am able to deliver a professional result with pictures and editing.
You can contact me today to talk about your project and benefit of a free consultation over the phone of 1 hour, normally worth 100 $.
Vous pouvez me contacter aujourd oui pour parler de votre projet et profiter d'une consultation gratuite au téléphone pendant 1 heure, cela coûte normalement 100$.
Thank you very much for your message, I will get back to you as soon as possible. Have a great day.Merci beaucoup pour votre message, je vais vous répondre aussi vite que possible. Bonne journée.Nicolas